XRF instrument for analysis has now existed for more than half a century, but technology is still developing. With XRF you can now measure most of the elements. Those in most cases that are not measured are the lighter elements such as boron, oxygen, carbon, nitrogen, etc. As all the techniques even XRF has many disadvantages – when you know those your results can be improved! 
After the successful meeting at MATSMAK in Gothenburg, Sweden we will hold the meeting there.
Scope
The scope of the user meeting is the exchange of knowledge, experience and practical tips between all users of different techniques using elemental X-ray fluorescence. Here, users gather to exchange experience and follow developments. Lectures (mainly in English) are mixed with discussions. 
At the meeting we will include sample preparation (milling, grinding, briquette and glass bead), measurement of fluids, development and maintenance of instruments. We will in detail discuss the performance of energy and wavelength dispersive XRF and compare handheld instruments and lab instruments. We exchange experiences with each other. 


Target audience
The target audience is those working in a laboratory with energy, wavelength dispersive or XRF or Handheld XRF. The goal is to exchange experience with other users. The content is governed by the participants and all requests for items to discuss are welcome. 


Program
Preliminary program will be ready in May 2021
XRF Course
The XRF course is held in collaboration between Trollboken AB and Kemistutbildarna AB and is led by Bertil Magnusson, Maggie Loubser and Christos Tsouris. Maggi Loubser (handheld XRF) is invited from South Africa. To prepare for the course participants will attend a short web-course (Scoolia) introducing XRF. 


The joy
The joy is also Monday evening where we meet at the pub Ölstugan (Friggagatan27) and on Tuesday evening where there is a joint cooking of a three course dinner at our venue, Matsmak! 

We wish all very very welcome 
Bertil Magnusson, Trollboken AB & Eurachem 
Camilla Junggren, Kemistutbildarna AB 
Program
Download the program here – some parts may change, but you will always find the updated version here:
Program
Registration

 
Please register at www.kemistutbildarna.se . The fee for the XRF meeting in person is 8 400 SEK. The fee for Monday's course is 4 000 SEK. If you choose both you pay 9 900 SEK, please state this in your registration. 
Price for vendors attending is the same as for users. The year 2019 the space for exhibition was confined and therefore we have booked a more spacious facility for the exhibition close to the dining/coffee room this year, please state you demand. 
Register here



Hotel

 
Any accommodation in connection with the user meeting is booked and paid by the participants themselves. We recommend:
SPAR HOTEL GÅRDA
Norra Kustbanegatan 15-17, Göteborg
– 5 min walk from the venue MATSMAK.
Phone: 031-752 03 00
E-mail: garda@sparhotel.se
Rooms are prebooked, 805 SEK/night including VAT, until 1 August, booking number 3994. 


Speakers & organisers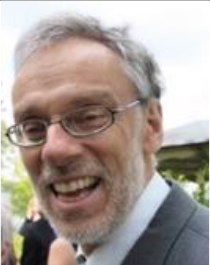 Bertil Magnusson Trollboken – organiser
Analytical chemist worked with spectroscopy (XRF XRD ICP). Earlier Akzo Nobel and RISE. Author of guidance on quality from Nordtest and Eurachem.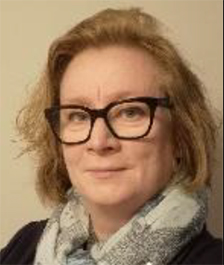 Camilla Junggren Kemistutbildarna AB
Our goal is to educate professional chemists and laboratory staff by offering both theoretical and practical training courses. We strive to create platforms for exchanging experience and knowledge by arranging seminars and user meetings.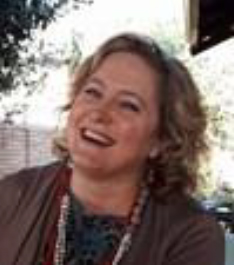 Maggi Loubser Univ. of Pretoria
Analytical chemist with three decades specializing in XRF in industry and at university and has introduced XRF for art and conservation in Africa – invited speaker.
CV Maggi Loubser
Maggi Loubser's career as an analytical chemist spans three decades specializing in X-ray Fluorescence Spectroscopy. Maggi has worked in a wide range of industries including the nuclear industry, cement industry, at a university and as a consultant. Her wide experience has included deliverables such as building up an X-ray Analytical facility, overseeing, technical support to numerous laboratories, presenting lectures, hands on training. Whether as a manager, consultant, researcher or lecturer Maggi has had a taste of many aspects of the working world using XRF! Today Maggi supports the mining and manufacturing industry in the training of chemists and calibration of WD and EDXRF spectrometers. She does a lot of work on handheld spectrometers, setting up custom calibrations for clients in mining and manufacturing. In the area of art and conservation she works with anything from shipwreck treasures to paintings from the old masters and heritage sculptures.